Installing presets is quick and easy, but can be a little confusing the first time.
Because Signature Edits presets feature custom color profiles, it is important you place both the Profiles AND the Presets into Lightroom's presets folder during installation.
Watch this video for a full run down of how to install your presets in Lightroom Classic:
1. Open Lightroom.
Mac > Click on Lightroom Classic, then choose Preferences
Windows > Click on Edit, then choose Preferences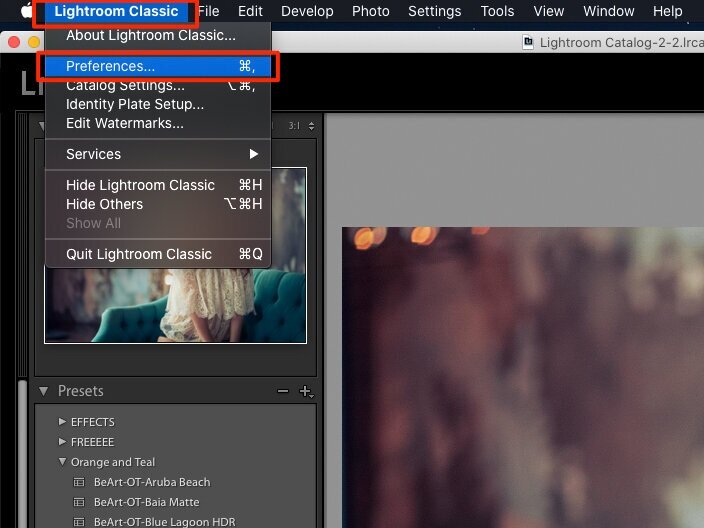 2. Select Presets, then click on Show Lightroom Develop Presets
3. Drag both your Presets & Color Profiles into this folder.
4. Close & Re-Open Lightroom. Voila – Your presets should be installed!
If this doesn't work, as an alternate method, you can try installing the presets by going into Lightroom's menu and selecting File > Import Develop Profiles & Presets and navigating to the folder containing your presets & profiles.
If presets show up in Lightroom but appear to be "greyed out" it is most likely because the color profiles weren't imported properly. Make sure you have imported BOTH the develop presets AND the color profiles into Lightroom's preset folder, otherwise the presets will not work properly.

Double check you have both the Profiles & Presets installed, and 99% of the time this will fix things! If you still need help, send us a message 🙂
Enjoy your new presets!